| | |
| --- | --- |
| | Landscape Renovation |




Landscapes R Us
123 Main Street
Anytown, NY 20317
USA
(212) 555-4321
(212) 555-1234 fax

Send Us

E-mail

© Copyright 2011
Landscapes R Us
powered by Website2Go.com
All Rights Reserved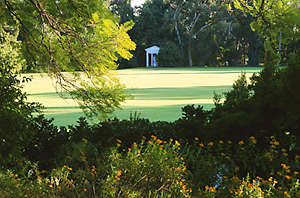 Our clients look far beyond just planting a few bushes and getting their lawns cut every week.

If you have an older home, then you probably have a unique gardening problem. Your shrubs and beds and evergreens that you or a previous owner so carefully put in fifteen or twenty years ago have grown so large and uneven that they are hiding the true beauty of your home. In fact, overgrown and ugly evergreens can shrink the very size of your useable property.

Our landscape renovation services begin with an initial consultation to assess the customer's needs and site capabilities. After analyzing the site thoroughly and photographs are taken of the site, a scaled blueprint can then be created of your property showing what a final product would look like. This enables the customer to better visualize the effect a new landscape can have on their property.

Call us anytime at (212) 555-4321 for more information or an initial consultation.