| | |
| --- | --- |
| | Job Opportunities |




Landscapes R Us
123 Main Street
Anytown, NY 20317
USA
(212) 555-4321
(212) 555-1234 fax

Send Us

E-mail

© Copyright 2011
Landscapes R Us
powered by Website2Go.com
All Rights Reserved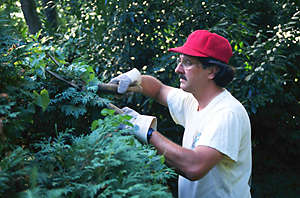 Do you want to be part of a winning team?

Then we want to hear from you! Just let us know which of the following challenging opportunities interests you.

To apply, please contact us for more information or e-mail your resume in HTML, Microsoft Word or text format. You may also mail/fax your resume to:

Landscapes R Us
Jobs
123 Main Street
Anytown, NY 20317

(212) 555-1234 fax

jobs@landscapesrus.com





We're gearing up for a large project!
150 laborers needed to work in Anytown. Great starting wages with paid overtime. Excellent work conditions. No experience necessary.

Immediate openings now available for Forepersons, Forepersons-in-training.
Description/Requirements: Depending upon position, you will run one or more crews, or oversee site location. Minimum 2 years in landscape industry required for any position. BA/BS in horticulture or related field preferred for site Supervisor position. Candidates for all positions must be motivated, reliable, and looking for tremendous growth potential. Salary based upon experience.

Landscape Irrigation Foreperson/Technician needed.
Requirements: Will service existing irrigation systems. 3-5 years irrigation experience essential. Certification a plus, but not required. English a must, Spanish a plus. Horticultural related degree desirable. Positions available in Anytown area. Salary: $25-30K, depending upon experience.

Account Manager, Landscape Maintenance needed.
Duties/Description/Requirements: 5+ years experience in landscape industry including landscape production. Some managerial experience required. Must be aggressive, profit-oriented, visionary team player. BA/BS in horticulture or related field preferred. Salary is negotiable.